Mike with our collies, Melody and Keeper in a patch of Texas bluebonnets.
Welcome to the Tairis Collies website- where we celebrate our collies and post current news about them.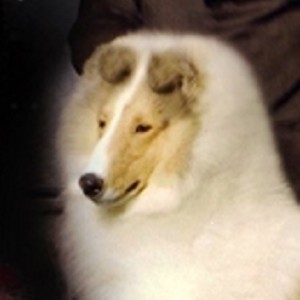 Ch St Roch's Moonlight Serenade
We had a very special visitor from St Roch Collies! We had the privilege of leasing the fabulous Flurry from the Moyers of Tulsa. Flurry was bred to Adam- a major pointed young male bred by Tairis Collies. Flurry is back home in Tulsa now, but left us with 5 beautiful puppies. We kept Carina, and the others are in great homes.  See our planned litter page for the details.
See blog for more puppy pix.
Melody got 2 more points at the Arkansas shows. Go Cheryl and Melly! And two more in Canton, TX!
And another major in Springfield! Woo hoo!
Melody got a 4 point maj0or at the Fort Worth Collie Club show and finished her championship the next day at the Nolan River all breed show-   handled by her breeder and co-owner Cheryl Kobularcik 01/06/2013! 
*********************************************************************************************************
We have an exciting  addition to our collie family from Milas Collies. We are now the proud owners of  Ch Milas Madam Butterfly (Bridgit), co-owned with Lynn Butler. Bridgit is a very beautiful collie with a sweet, fun personality. She has fit right in with our family and we feel very blessed to have her here.  See Bridgit's page for more pictures and information about her.  Check our blog for updates.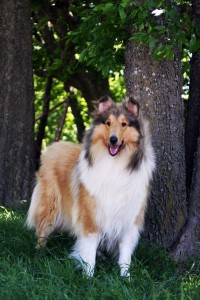 NEWS FLASH:
 Kenna got her championship!
Kenna was shown to a major win by Larry Patterson on May 10th, 2014 to finish her AKC championship. Tina and Larry did a great job conditioning, grooming, and showing her, Previously, Kenna picked up a 4 point major in Kenner, LA.  Many thanks to Lea Birche for showing Kenna, and Frank Trevino for grooming her. We have awesome collie people in Texas!
 04/06/13, & 04/07/2013.  Kenna got her turn playing dog show at the San Jacinto shows in Crosby, TX.  She picked up a point both days with Larry showing her. Kenna was BV at the Sunday show, and her little smooth daughter, Robin, was BV over a special at the same show. Mother and daughter got to go to group together, and had so much fun!  Robin finished her championship in a FLASH!
04/14/2012 Kenna was winner's bitch, best of winners and best of variety for her 6th point at the Austin KC show! Go Kenna!

04/07/2012 Kenna was winner's bitch, BOS for her 5th point at the San Jacinto show. 
03/04/2012  Kenna was winner's bitch both days in Wichita Falls for 2 more points. Tina and Larry have gotten our girl in great shape! Thank you Tina for the beautiful grooming, and Larry for awesome handling!
 KENNA WAS WINNER'S BITCH & BEST OF WINNERS AT THE CONROE, TX SHOW 12/04/2011 FOR TWO POINTS!
If the judge had not excused one of the puppy dogs, it would have been a 3 point major. We appreciate the great  job Larry and Tina Patterson are doing with our girl.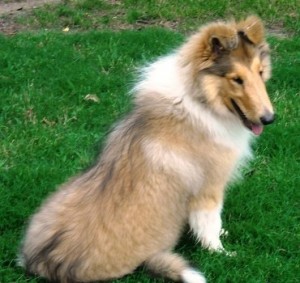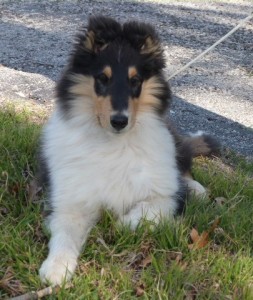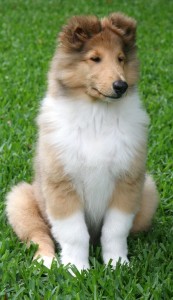 Tairis Collies are located in  North Texas, on the western edge of the Dallas / Fort Worth metroplex.  We are not a 'kennel', but have a few collies that live with us as members of our family because we love the breed.  Dogs, in general, are great companions, but there is nothing like a collie.  We selected the name TAIRIS for our collies because it is an old Irish word meaning loving and loyal.  That is certainly descriptive of collies. I am a 3rd generation collie lover, as my mother and grandmother loved the breed too. I started attending dog shows as a teenager and have become an admirer of many breeds– but no breed touches my heart like a collie. Currently, we show in conformation as time and finances permit. We plan to try some herding and obedience activities in the future. I am a member of the Collie Club of America, the Collie Health Foundation,  and the Fort Worth Collie Club. I hope to see this wonderful breed continue to thrive and bring joy to future generations.
All collies are beautiful in their own way, but after decades of observing show bred collies, studying the collie standard, and pedigrees of our favorites,  we have formed a picture in our mind of what we consider ideal collie type. We plan to have an occasional litter with that picture in mind- with the goal of producing beautiful, typey collies for show &  companionship.  We consider good health, and sound temperament to be  essential goals as well. A quality collie is a joy to our eyes and our hearts, and it is a pleasure to share that joy with other responsible collie lovers. Our pet collies are placed with AKC limited registration and a spay/neuter contract, and are sold face to face only.
Please check our blog for recent news and pictures.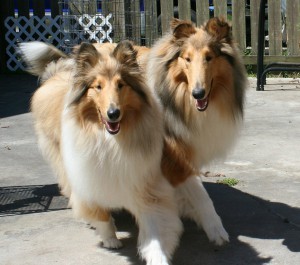 Madeline- a Bridgit daughter, and Ty – an Onyx son at one year old. They are owned by the Murrays in Mississippi.